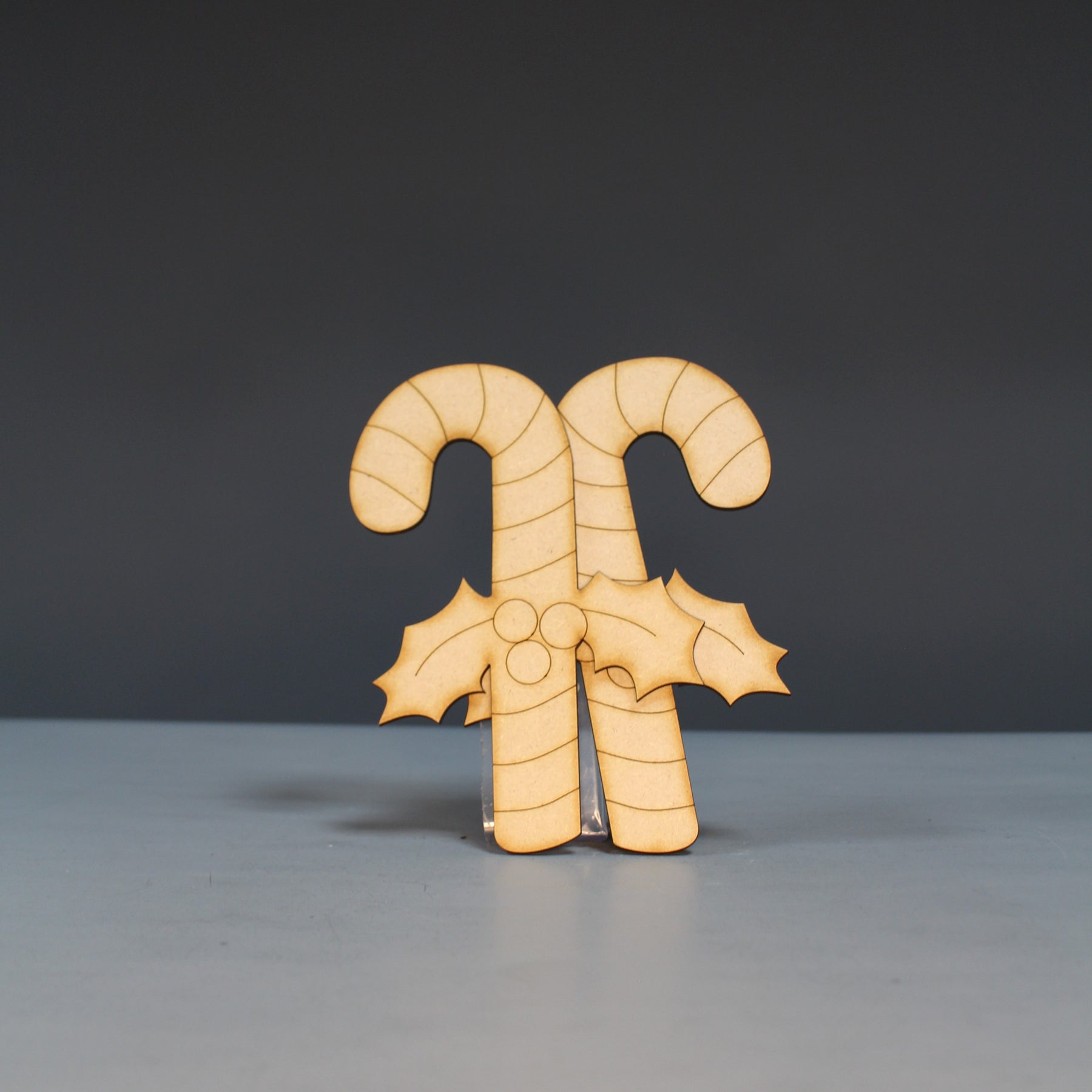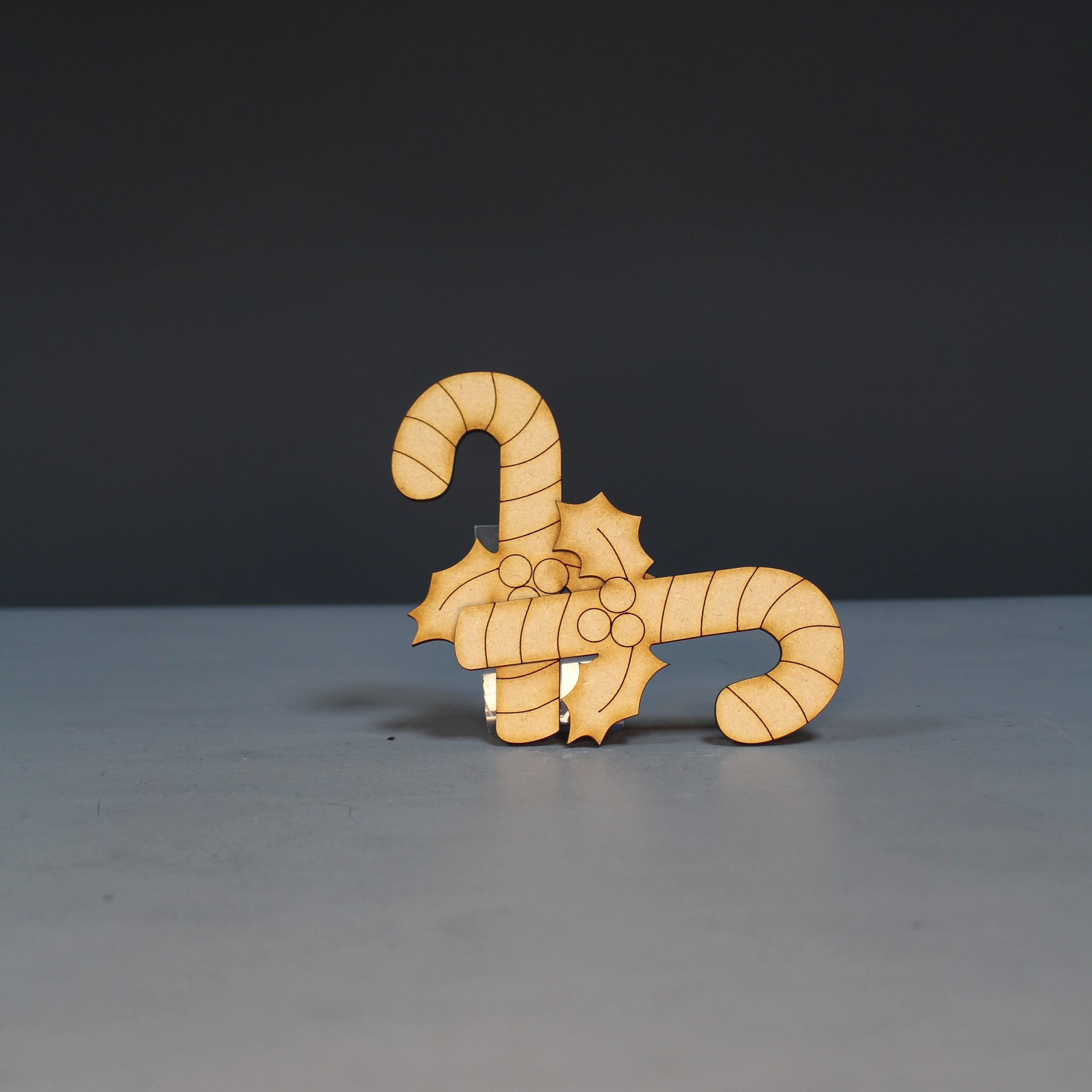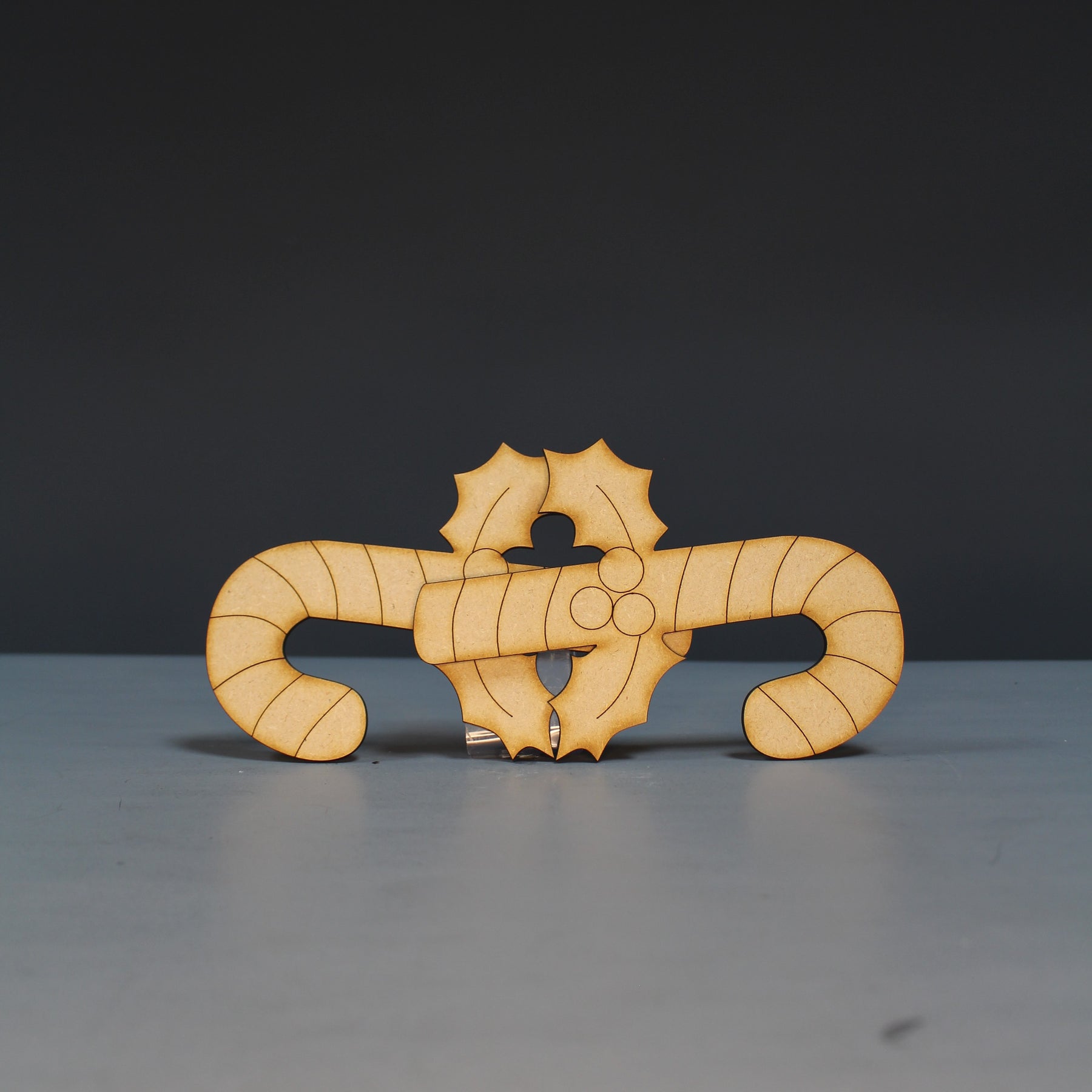 Candy Cane Crafts Shapes Pack Of Two
Size:
Candy Cane Small 100mm (Pack of Two)
In stock
Are you prepared this Christmas season?
Are you looking for a crafty ornament?
Don't worry we have the candy cane craft shapes for you to place on your Christmas tree this year.
Paint and decorate your candy cane craft shapes especially for Christmas. So pass the paint, pass the felt tips, pass the glitter and pass the glue! Let's get cracking!
These candy cane craft shapes are the perfect gift for any family and a great keepsake item to treasure and re-use year after year!
Our MDF takes paint and resin really well, or you can colour it in with felt tips to get to create your perfect unique design. 
Approximate Assembled Sizes: Small: 10cm Tall x 6.5cm Wide
Approximate Assembled Sizes: Large: 15cm Tall x 10cm Wide
All of our craft shapes are supplied unpainted and are laser-cut from high grade 3mm MDF.
Please Note: Laser burns are a part of the manufacturing process and can be easily removed by lightly sanding/painting.